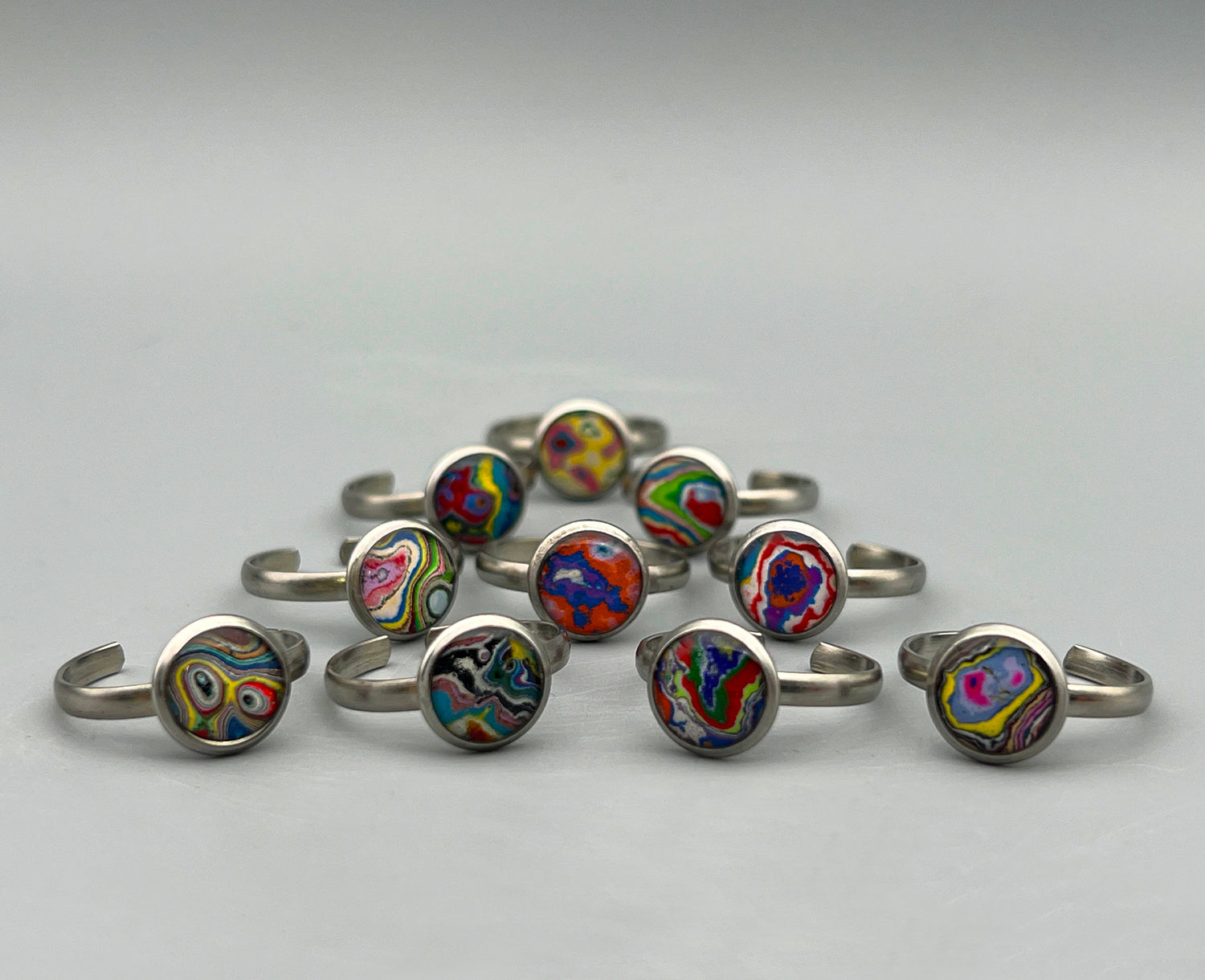 Adjustable Graffiti Rings
This section doesn't currently include any content. Add content to this section using the sidebar.
Introducing our adjustable stainless steel graffiti bridge ring, a true work of art that encapsulates the spirit of urban culture and individuality. These one-of-a-kind pieces  combined the durability of stainless steel with the vibrancy of graffiti, creating a unique accessory that's bound to turn heads.