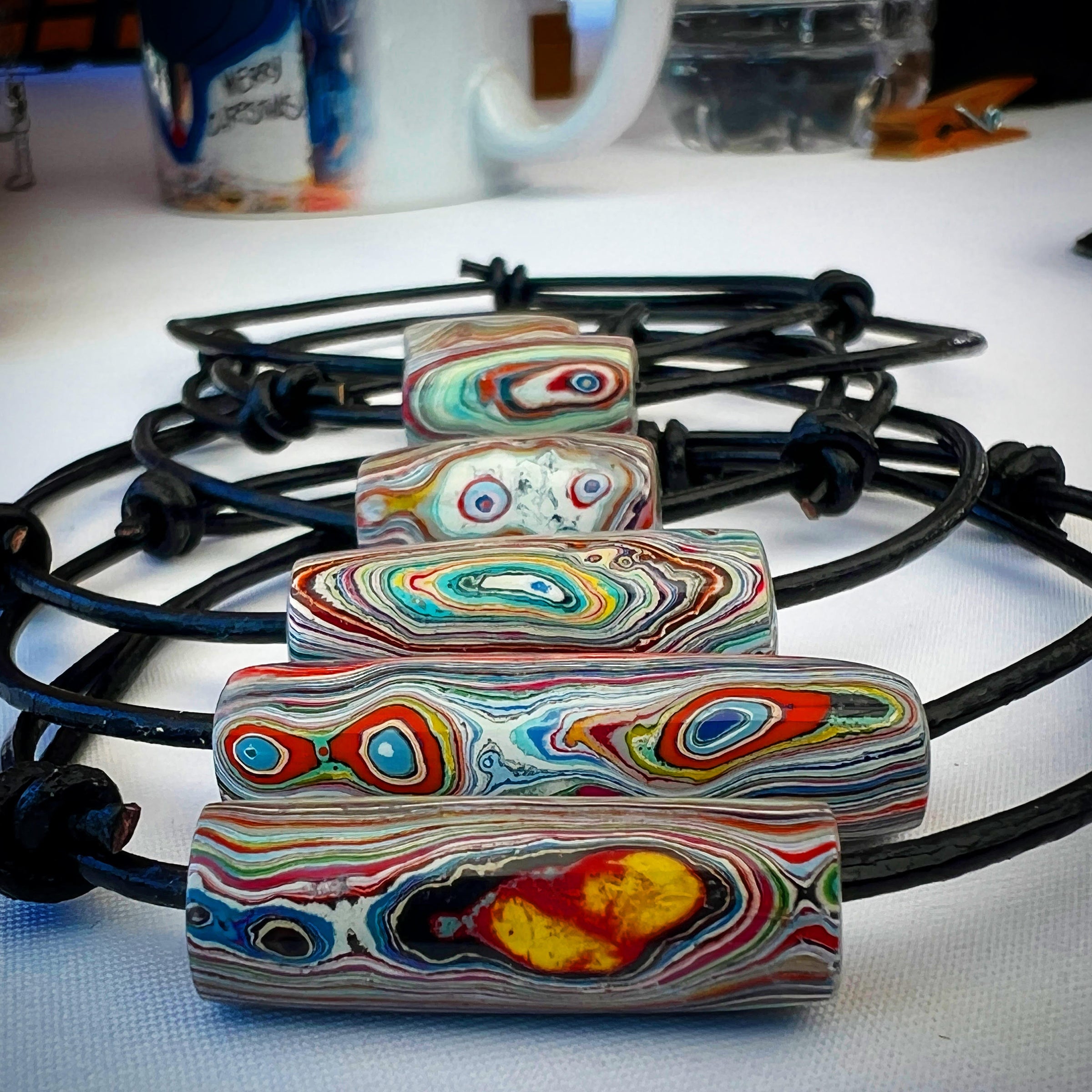 Leather Bracelet (Adjustable)
This section doesn't currently include any content. Add content to this section using the sidebar.
A leather bracelet with adjustable double sliding knots is a popular style of bracelet that allows you to easily adjust the size to fit your wrist comfortably. The double sliding knots enable you to tighten or loosen the bracelet by sliding the knots along the leather cord.
Each one features a one of a kind bead thats been hand turned from layers of graffiti spray paint. Each one has a uniquie color pattern, size and shape. 
This type of bracelet offers versatility and convenience, as you can easily adjust it to fit your wrist comfortably or even share it with others.  Enjoy wearing your unique and adjustable leather bracelet!